About us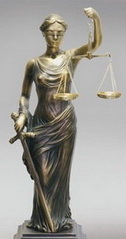 Autonomous nonprofit organization "Juridical Research Center" renders juridical services since January 1997.

"Juridical Research Center" renders the service of juridical and natural persons, full accompaniment of client's business and individual business projects. It renders consultation services and full accompaniment of bargains of any kind. It conducts juridical researches, including composition of expert's reports on different legal matters, including employer's and material risk assessment.

Among our clients there are building, transport, oil-refining, trade enterprises and also scientific institutions and organizations. The peculiarity of legal service offered to juridical persons is the complexity of approach to each client.

One of Juridical Research Center's spheres of action is rendering of consultation services, connected with the concrete enterprise management, and the creation of business legal frame as a whole. The clients are given the protection of enterprise owner's interests from unsanctioned takeover of business.

Juridical Research Center has a big experience of the settlements of disputes connected with the employer's activity. The clients are offered the qualified preparation of the legal position and the presentation of the concern in the arbitrage of any instance and also in the Court for  Intellectual Property Rights. Juridical Research Center's specialists present client's concern in different categories of dispute, including disputes connected with immovables, the lands, rent liability, disputes between the members of economic societies, tax and other economic disputes and also intellectual property rights protection disputes.